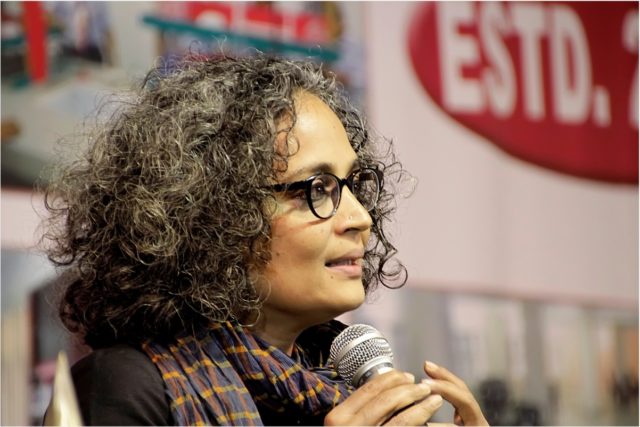 "…the secret of the Great Stories is that they have no secrets. …."                           

                                                                        -Arundhati Roy

                                                        Writer, Man-Booker winner
Be led by your dreams – Although originally a trained architect; Arundhati Roy made a career out of various odd jobs such as an aerobics instructor an artist etc, until she began working towards her dream of writing. Later, wrote and co-starred in films, and went on to create the Man-Booker prize winning novel. Thereby imparting us with the importance of following our dreams.
Stand up for your beliefs– As an active human rights advocate Roy has been a prominent figure, fighting for the people's rights, and openly publishing her opinions on topics ranging from terrorism to Narendra Modi. We must learn to be confident and use it properly.

Criticism makes you better– Arundhati says "every time I venture out I can hear the snicker-snacker of knives being sharpened, but that's good it keeps me sharp". Hence we learn that criticism should be taken positively and effectively in order to learn and provide an application.
Humility makes you a true human – Even though Arundhati Roy has achieved many laurels and has worked so much in the literary field she never forgets that she too is a human after all and so advocates for the ones whose voices are unheard and probably forgotten. And in doing so, teaches us to accept success with humility.
Keep striving for progress: There hasn't been a day when Roy hasn't been socially active or has forgotten to write about something or the other, she teaches us that excellence in anything is achieved only through tireless striving.