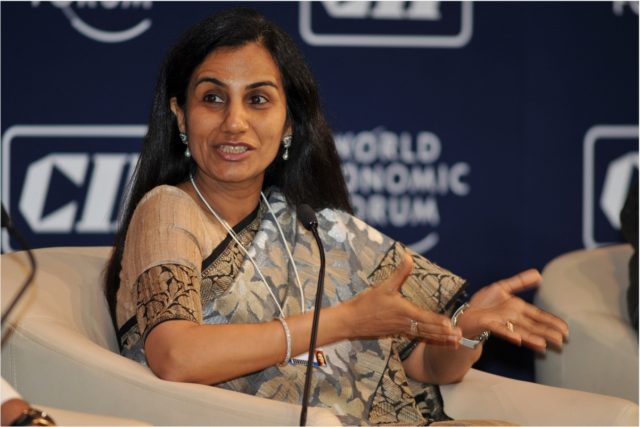 "Don't give up on something just because you think you can't do it."

                                                                          CEO and MD, ICICI
Be Self Aware: Chanda Kochhar trusts her actions and intuitions. It is because of the trust and a 'never giveup' attitude she has, that makes her a winner. It enhances her decision making process and helps her in taking difficult decisions. She takes full responsibility of her actions. It is not possible to achieve what we want in life without discovering oneself. We must know ourselves in order to succeed in life.
Work with Time : Kochhar is well rounded and a balanced lady. Being a CEO and MD of one of India's largest Banks is not an easy task. Imagine the amount of responsibility, yet she manages her time perfectly. Kocchar has her own set of priorities and makes time for each. Time waits for no one. It's on us how we make the best use of it.
Be a leader not a boss: Her leadership qualities are – Being a visionary, having self motivation and giving out an aura of composure. Chanda communicates and allows others to share their opinions. She's open to debates and discussions. She promotes teamwork and at the same time leads like a true leader, confident and strong.
Just learn and grow: Chanda Kochhar keeps her heart and mind open to new ideas. She's flexible and believes in learning from life's every challenge. Life has both good times and bad times. Kochhar believes in accepting both the phases and learning from the experiences these phases provide. It is a step by step learning process which goes on throughout life.
Value your values: To her values are more important than dreams. Kocchar motivates others to dream and set a big goal but never supports to compromise on values. Path towards goal must be followed with honesty, commitment and hard work.
There's always hope: Chanda Kochhar an eternal optimist and believes that we write our own destiny. Life was not easy for her. After years of dedication and positivity, she finally achieved it. Trust and faith is all we need to accomplish goals in life. It is in the darker times that we must never lose hope. Be Positive!